Are you an avid "out of the campground" boondock style camper? Show the love with our Boondocker Camping decal to place on your truck camper, RV, Jeep, camper van, SUV, tent trailer….you get the idea! Enter our easy monthly contest for your chance to win our exclusive design.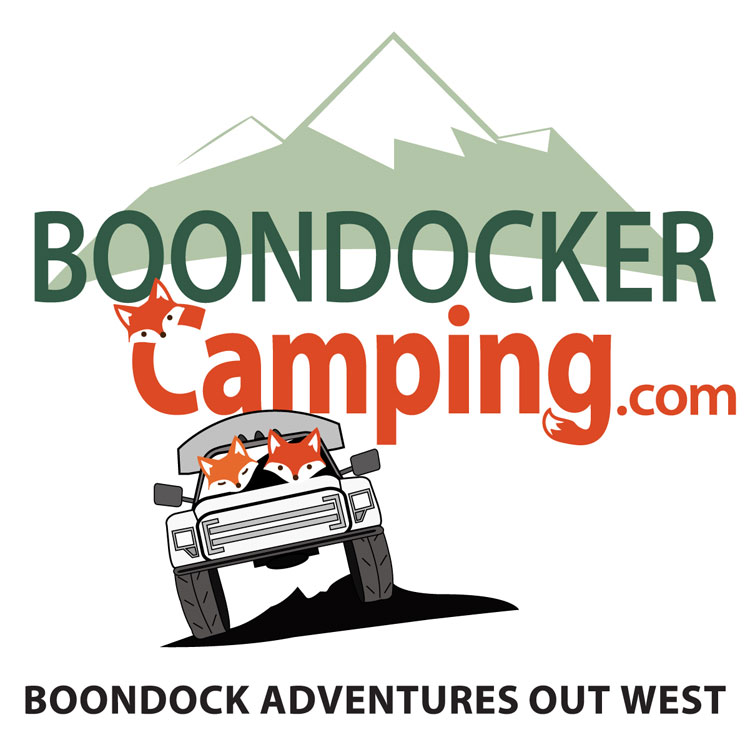 Our decal is made of tough vinyl material.
Quality print in 5-year fade-proof color.
Easy to read dimensions are 6 inches by 6 inches on a white background.
Boondocker contest drawing rules
We will give away one of our custom decals to show your boondocker pride each month!
To enter, simply make a comment on any one of our posts that includes the word "boondock" or any variations of it.
We will draw a winner the 1st of each month from the names of those who commented with the contest word during the prior calendar month.
One lucky boondocker will be notified by email, to request your snail mail address for mailing your handsome decal.
You must have a valid email as well as a mailing address to enter.
By entering our drawing you are giving us permission to announce your name and state, province, or country for posting as the month's winner. We will never share your address!
Enter as many times as you like. We love getting our readers' awesome comments.
How else can you get a decal?
How else can you get a decal?
Don't want to take your chances to win a decal? Buy us 3 coffees (to help cover postage) with instructions for where to snail mail your decal. If that sounds like a fair trade (that's 9 bucks) use our link below and we'll mail your decal.
Trade 3 coffees for a decal